How To Find Us
Getting from where you are to where you want to be.
Conveniently Located off of Route 13 at the intersection of Rt 13 and Naylor Street, in Salisbury, Maryland.
Primary Contacts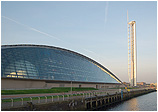 Geoscope Environmental Laboratories
1019 N Division St.
Salisbury, MD 21801
+1 410 334 6496Telephone:
+1 410 334 6497Fax:
Website: www.geoscopelabs.com
Laboratory: AAbebe@Geoscopelabs.com
Agriculture and Poultry Division: NGedamu@Geoscopelabs.com
Domestic & International Programs: YNegede@Geoscopelabs.com

General Information: Info@Geoscopelabs.com

Customer Relations: CustomerRelations@Geoscopelabs.com

Human Resources: HR@Geoscopelabs.com
Website: Web@Geoscopelabs.com
Geoscope Environmental Laboratories is at your disposal to address all of your questions before, during and after we provide our services to you. We welcome your questions and comments!